Wine pros agree that you'll give your favorite red or white a boost when you serve it in a glass that's the right shape and size.
You can drink wine from whatever vessel you want, be it a wine glass, coffee mug, mason jar, or dixie cup. Heck, you can ditch the glass altogether and drink straight from the bottle for all I care.
But for those moments when you want to get fancy and enjoy a special bottle or elevate a slightly lackluster vino, experts agree: using the right glass can seriously upgrade your wine varietal of choice. And yes, this trick works on everything from pinot noir and malbec to sauvignon blanc, rosé, and even sparkling wines.
However, using the right glass improves the taste of wine. And they won't cost you a fortune either.
If you're in the market to refresh your wine glass inventory but feel overwhelmed while shopping, we're here for you. We talked with Dana Beninati, Food Network's supervising culinary producer and resident sommelier, and had her pick the best wine glass for every type of wine drinker — meaning there is a perfect glass based on how you consume wine or what varietal you prefer.
This guide will help you stock your kitchen with confidence, and save you time and money!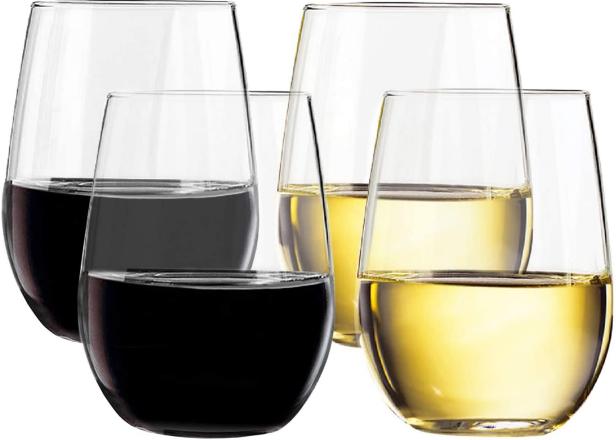 If your wine preference varies and you often switch between varietals, look for glasses that are versatile enough for both red and white wine. "For the party host, I like a really nice all-purpose melamine-style wine glass made from a durable plastic that's also dishwasher safe," Beninati says. According to Beninati, these all-purpose wine glasses from TaZa are a solid go-to, but she also recommends these 20-ounce BPA-free glasses from Xinguo Plastic.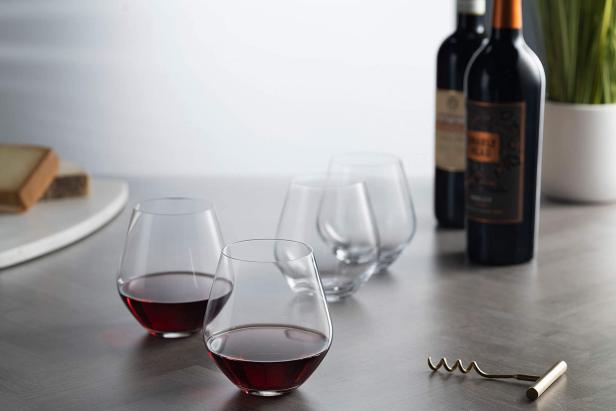 Solid, stemless and stylish wine glasses are a great option if you like to sip your wine every now and then. "A stemless glass is also easiest to store, wash and clean up," Beninati says. When it comes to picking wine for a casual drinker, Beninati recommends these Godinger glasses. Not only are they super durable, these European-made stemless glasses will look gorgeous on your at-home bar, too.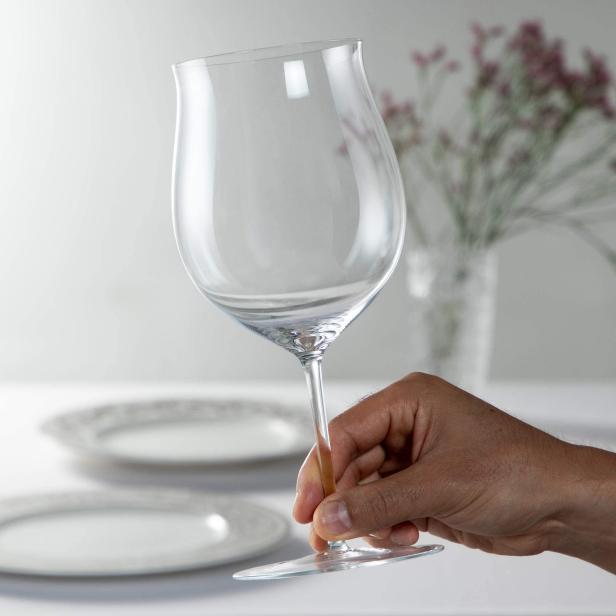 Red-wine drinkers should seek out an oversized wine glass so you can swirl, aerate and get your nose into the glass, Beninati says. "For you, a Bordeaux style glass with high-quality design and wide edges will be best. You want the glass to have a beautiful shape and enable you to experience the full aroma of the red you're drinking." Pro tip: A glass like this can do double duty and replace the need for a decanter. Beninati recommends these Riedel Sommeliers Burgundy Grand Cru glasses. While they are on the pricier end at $99 each, they're made of fine crystal and are just the right shape for swirling.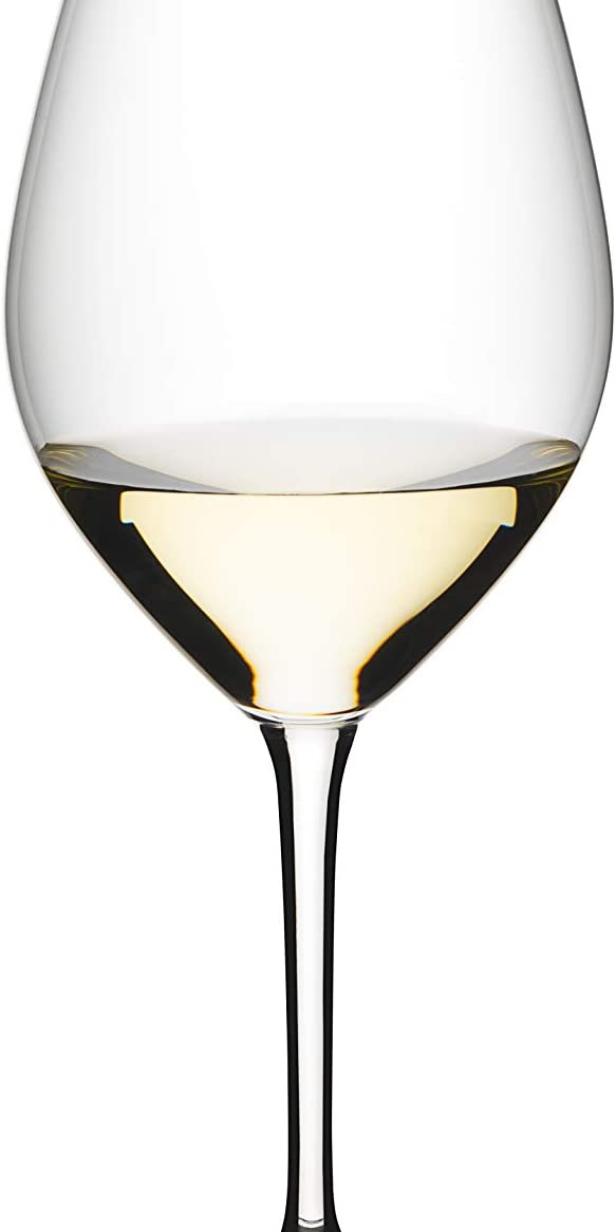 If white wine is your preference, opt for a classic glass with a long stem. Best of all, you can skip the flute glasses — even if you're drinking a sparkling white, there's no need to add yet another set of glasses to your collection. These classic Sauvignon Blanc style glasses from the Riedel 00 Collection 002 feature a long stem, and the glass itself helps to release the white wine's aroma. A win-win!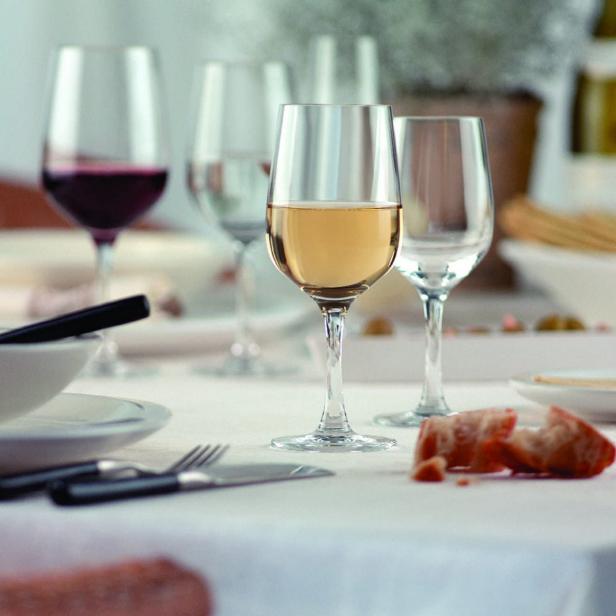 If you're a sommelier in training or are a learned wine scholar, you'll want to opt for fine glass or crystal stemmed wine glasses. "It's the thickness of the glass and rim that matters to serious wine drinkers," Beninati says. "The way wine travels over the rim of the glass on one's tongue makes a difference in the way the wine tastes." These Schott Zwiesel Tritan Crystal glasses are known to be a sommelier-fave and are composed of durable titanium oxide and zirconium oxide.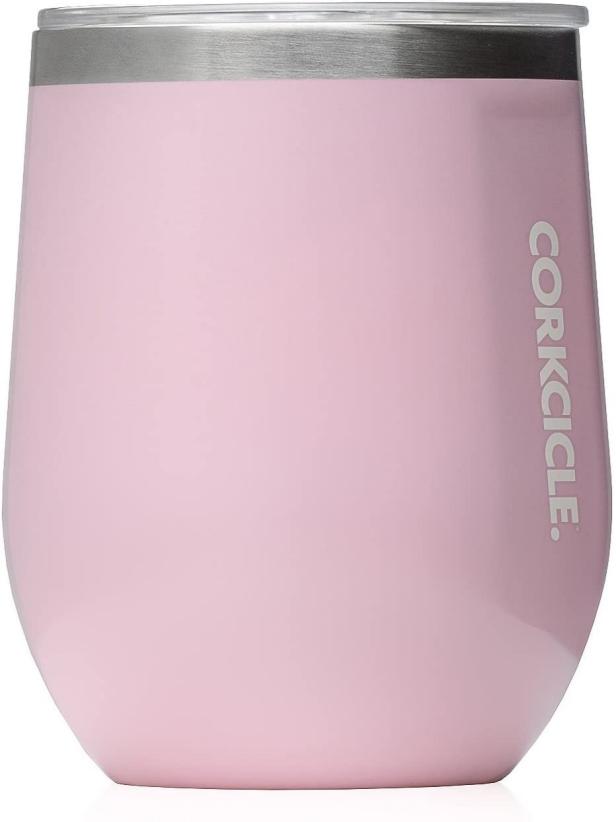 If you like to enjoy a glass of wine at a football game or sitting on your deck and like your wine chilled, let a temperature-controlled glass be your go-to. These 12-ounce triple-insulated stemless glasses from Corkcicle, available in super fun patterns and colors, are ideal, especially if you live in a hot climate since they keep cold drinks cold for nine hours. They also come with a spill-resistant lid if you're walking around with your drink. "These insulated glasses are ideal if you don't want your wine to be hot and you don't want to water it down with ice," she says.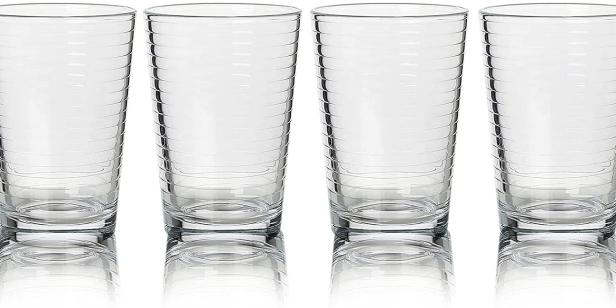 While we traditionally go fancy when we drink wine, tables in Europe are set quite commonly with a juice glass into which even the finest of wines might be poured. If you're dreaming of dinner at a French bistro or Italian trattoria, these seven-ounce Yumchikel juice glasses will add more than a little sophistication to your tabletop décor.
Source: FoodNetwork